Course taught by three traditional karate arbitration giants attracted referees from approximately 30 countries
Judges Standardization Course
December 4, 2019
By ISABELA LEMOS E MATHEUS ZILIO I Photos BUDOPRESS
Curitiba – PR
Referees from approximately 30 countries attended this Tuesday (December 3), at the gymnasium of Pontificia Universidade Católica do Paraná (PUC-PR), the course was taught by teachers Tasuke Watanabe, shihan 9th dan (Brazil), director of Shihankai from the International Traditional Karate Federation (ITKF); Richard Jorgensen, 8th dan (Canada), Chairman of ITKF Technical Committee; and Eligio Contarelli, 8th dan (Italy), member of the ITKF technical committee and arbitration director.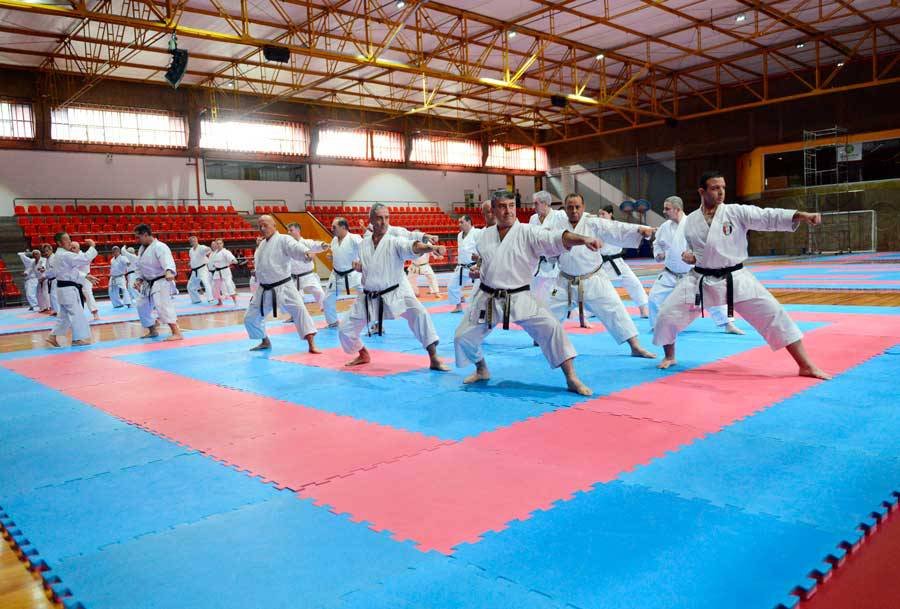 Making a detailed assessment of the work presented by the three renowned ITKF teachers, sensei Kazuo Nagamine (7th dan), highlighted the relationship between competitors and referees. The same readiness observed in competitors – in relation to body dynamics and karate practice, application of blows etc. – must be applied by the referees in the conduct of the match. Therefore, for the performance of the kime, for example, the referee must observe the transition and the correct moments in order to perform his function, which is above all an educator within the arbitration process.
"In front of two contestants, the referee must maintain this action. With this, he carries a very great responsibility, especially in order to provide security to those involved in the fights," said Nagamine.
Kazuo Sensei explained that each of the three senseis who conducted the seminar was concerned with the central idea, which was to approach arbitration in order to adequately express the main concept of traditional karate, the concept of budo. To execute this idea one must consider todome-waza, the ultimate blow technique.
"All bodily action must seek and express a balance and conjunction between the physical, mental and spiritual aspects. These three elements will enable the application of the technique, which can be identified as todome-waza. Throughout the course, this was the common note and each of them worked on this concept separately", added Nagamine, who concluded by detailing the work of each of the speakers.
"During the seminar Tasuke Watanabe was concerned with addressing the concept of todome-waza more globally and the importance of positioning the fighter's spirit as well as the referee's. The sensei Jorgensen, on the other hand, worked on the five fundamental concepts that involve traditional karate in relation to the body dynamics, concentration and cognitive aspect of all these senses, seeking to bring these concepts in the form of movement both in the execution of the competitors' technique and in the referee's position. Sensei Contarelli translated these same actions within the structure of body dynamics, that is, when the body action is configured in the execution of the correct technique, in an appropriate way, so that a technique is understood and perceived as worthy of scoring."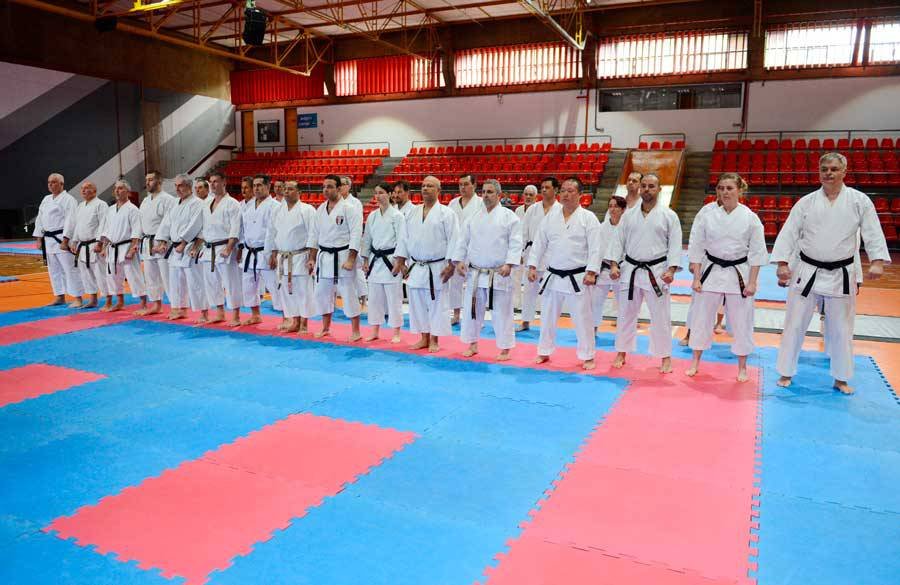 Source: http://revistabudo.com.br/first-phase-of-itkf-judges-standardization-course-was-grounded-in-todome-waza/